SSAA Brisbane - Online Bookings
Online Bookings
Welcome to the online booking platform for the SSAA Brisbane branch.
This system is for members and guests to place bookings for Private Practice, Safety and Training Courses and Special Events.
All Firearms Licence holders must present their current Firearms License for inspection. All people attending the range must wear all personal protection equipment as directed, including wearing fully enclosed shoes and hearing protection. Eye protection must be worn on the pistol ranges at all times.
---
BOOKINGS ARE AVAILABLE FROM 10AM ON TUESDAY FOR THE FOLLOWING THURSDAY (SENIORS DAY), FRIDAY, SATURDAY, SUNDAY AND MONDAY SESSIONS.
---
COVID-19 and attending the range
In accordance with conditions set forth by the Queensland Health Department, a Booking Procedure has been introduced for the SSAA Brisbane branch to allow shooting practice from 12th June 2020. This is to provide Members range access under the controlled COVID-19 conditions of "Each stage of the Roadmap to Easing of Queensland's Restrictions".
Members are required to pre-book for the limited number of available time slots to control numbers at the range and to collect information required for contact tracing per the Queensland Health Department conditions of opening and public gathering. Bookings are essential as there will be no casual shooting, walk-ins or spectators.
The key phrase from Government is "Get In, Train, Get Out"'"; following this advice will keep the range accessible to all.
---
Before you book
The Rifle Range is open to all licensed SSAA Members and Non-Members.
The Pistol Range is open to all licensed SSAA Brisbane Pistol Section Members with a Level 1 Range Officer Accreditation.
If you are a Non-Member please type your birthday into the membership number field of the booking page. In the DDMMYY format. For example 30th July 1986 is typed as 300786.
No unlicensed shooters, guests or spectators are permitted.
Online bookings are required, with a $5 booking fee (expect for pistol range sessions) in addition to the applicable range fee.
The booking fee is non-refundable in the event of a missed booking or cancellation.
Range Fees have been reduced due to COVID-19 session duration:

SSAA Brisbane Branch Member (Blue Card): Adults $13.00; Pensioners $10.00; Juniors $6.50.
SSAA Members: Adults $18.00; Pensioners $13.00; Juniors $9.00.
Non-Members: Adults $26.00; Pensioners $19.50; Juniors $13.

EFTPOS is the preferred payment method. Cash must be the exact amount as change is restricted.
The booking fee is payable due to the limited number of people permitted on site, and to assist the club mitigate some of the additional expenses incurred by the conditions for re-opening.
The club is holding a "Seniors Day" for SSAA Brisbane members aged 65 years and over. This is on Thursday afternoon each week with sign-on 1.00pm - 1.30m and shooting from 1.30pm to 4.00pm.
Bookings are available from 10am on Tuesday for the following Thursday (seniors day), Friday, Saturday, Sunday and Monday sessions.
Friday, Saturday and Sunday there will be 3 sessions per day with 1 ceasefire per session.
Monday and Thursday there will be 1 session per day with ceasefires as required.
Members are not permitted to move between ranges during their session.
Please note that failure to book will result in refusal of admittance to club ranges.
Attending the range
DO NOT ATTEND THE CLUB WITHOUT A BOOKING (family members & observers are not permitted);
DO NOT ATTEND THE CLUB IF YOU ARE UNWELL, INCLUDING MILD SYMPTOMS.
You must bring your own pen for sign-on register.
You must bring your hand sanitizer and hygiene items.
Arrive no more than 15 minutes before session commencement.
Remain in your car until your scheduled session time.
Targets and ammunition are available for purchase at sign-on.
Maximum target distance is 200yd from benches, and 100m from standing area.
Bring your own bench mat/towel if required. All carpet has been removed from all concrete benches.
Bring your own firearm, benchrest stands and spotting scopes. Club hire equipment will not be available.
All shooters MUST depart the range within 15 minutes after booking session completed.
Social distancing of 1.5m and safe practices MUST be observed.
Ensuring health and safety
The Government phrase is 'Get In, Train, Get Out'. No lingering or congregating on premises, including the carpark.
Anyone who has cold or flu like symptoms or feel unwell are NOT to attend the club.
It is strongly recommended that members have the COVID-19 app active on their phones.
Any person contracting COVID-19 at the range will not be covered under the current Pandemic Insurance exclusion.
Government recommendations are people aged 70 years and over, people aged 65 years and over with chronic medical conditions or other "as risk groups" are strongly urged to stay at home for their own protection., and take extra precautions to reduce the risk of illness from COVID-19 and avoiding situations where you may come into contact with a lot of people. Please refer below to "Seniors Day".
Anyone choosing not to comply with these policies and any direction from our Range Officers will be asked to leave the range immediately.
REMINDER: If you are a Non-Member please type your birthday into the membership number field of the booking page. In the DDMMYY format. For example 30th July 1986 is typed as 300786.
For further updates on what is happening at the club, please review the latest Members Updates available on the clubs website.
Book a Session
---
Level 1 Range Officer Course for Brisbane Pistol Section Members
The Level 1 Range Officer qualification allows Brisbane Pistol Section Members to practice on the pistol ranges under their own supervision.
No positions available
We were unable to find any available sessions to book you at this time.

---
---
Category H Pistol Participation Returns
The pistol participation returns for the period 1st July 2019 to 30th June 2020 can be completed online.
Complete return
---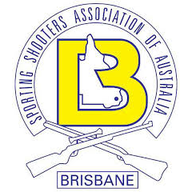 About the branch
The SSAA Brisbane branch is situated 20 minutes from the city and 20 minutes from the airport. Set in natural bushland, the range is truly a part of the beautiful city of Brisbane and is part of the 1250 acre Belmont Range Complex.